BMW Water Spot Removal & Clean Back Ultra Clean – Water Spot Clean Back
Clear coat water spotting can be a significant problem – more so on black cars. Over the years we have worked very hard to find the most efficient and safe way to virtually remove all traces without acid baths, sanding back or excessively cutting the clear coat.
Both of these vehicles were, suffering from with water spotting issues. Mostly along the roof, bonnet and leading edges. Our wipe on solution gently releases the bond the water spot has on the clear coat and allows us to provide a finish virtually undetectable of any previous water spotting issue. Allowing us to polish the paint (rather than heavily cut it) to a fine finish. 
This process works on most glass – excluding high resin content glass, or plastic coated. Water Spot Stains Removed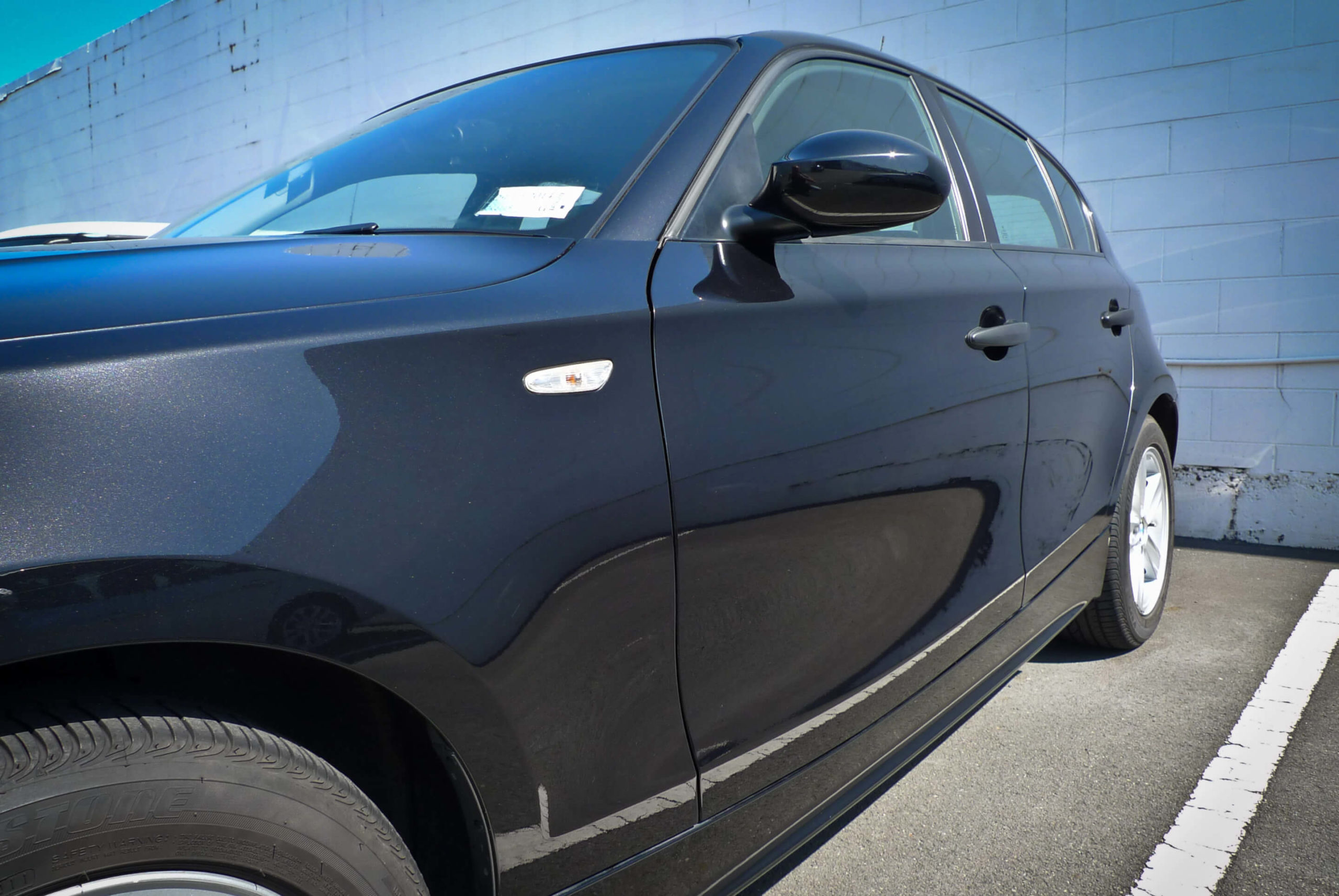 We remove water stains from your vehicles paintwork with a specialised protective solution (not hydrofluoric acid) that over a period of 20-30 minutes gently releases the bond between the stain and clear coat. Leaving a dramatically better if not stain free surface to detail the paint back to a showroom shine. A badly water stained vehicle (as in the images) can take about 6hrs. However, the results speak for themselves.
Clean the vehicle with an emulsifying cleaner
Apply Water Spot Remover
1, 2 or 3 stage corrective cut & polish
Apply Protective Coating
We are passionate about helping you keep your car looking and feeling like new. We are car people, but you don't have to be a car 'nut' to enjoy the feeling of an Ultra Protected vehicle. Talk with us about how we can be of service to you in restoring gloss and shine.