Toyota Corolla Black Paint Chips On White Car Ultra SMART Paint Chip Repairs For Toyotas
Owning a white coloured car makes it easy for others to see you on the road. However, most white cars have a black base coat. When a stone chip occurs it can leave a random mess of black dots. Our focus is to provide you with a clean crisp looking paint chip repair that will last. When finished, there will be no more black dots – just a nice blended repair. Toyota Corolla Stone Chip Repairs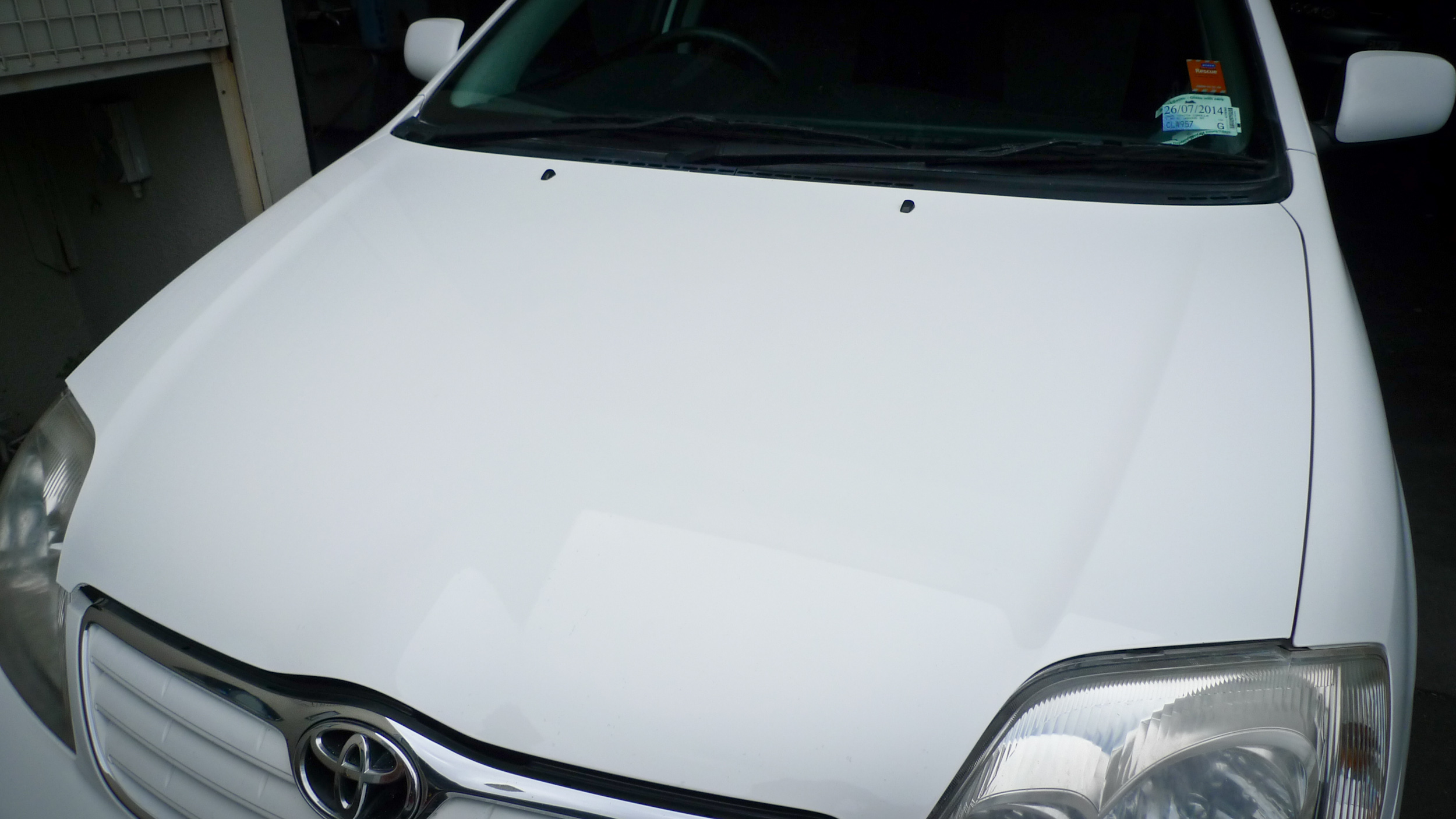 For paint chip repairs, we ensure the surface is clean and all wax etc has been removed from the chip. Often we repair the stone chips after cutting and polishing the paint. Our extensive range of colours allows us to create a neat clean colour matched to your vehicle.
Clean the vehicle
Remove tar
Cut & Polish (if requested)
Create a colour for your car
Spray or pencil the paint into the chip*
Remove excess paint
We are passionate about helping you keep your car looking and feeling like new. We are car people, but you don't have to be a car 'nut' to enjoy the feeling of an Ultra Protected vehicle. Talk with us about how we can be of service to you in removing black dots with our paint chip repair process.