Black BMW Water Spot Clean Back & Chip Repairs Water Spot Removal – Plus Paint Chip Repair
Black cars suffer the most from water spotting and mineral deposits on the paint surface. Over time these build up and dull the paint surface, preventing water from beading and wax will not hold. We have developed a unique and effective solution to removing water spots while protecting the paint from hard cutting.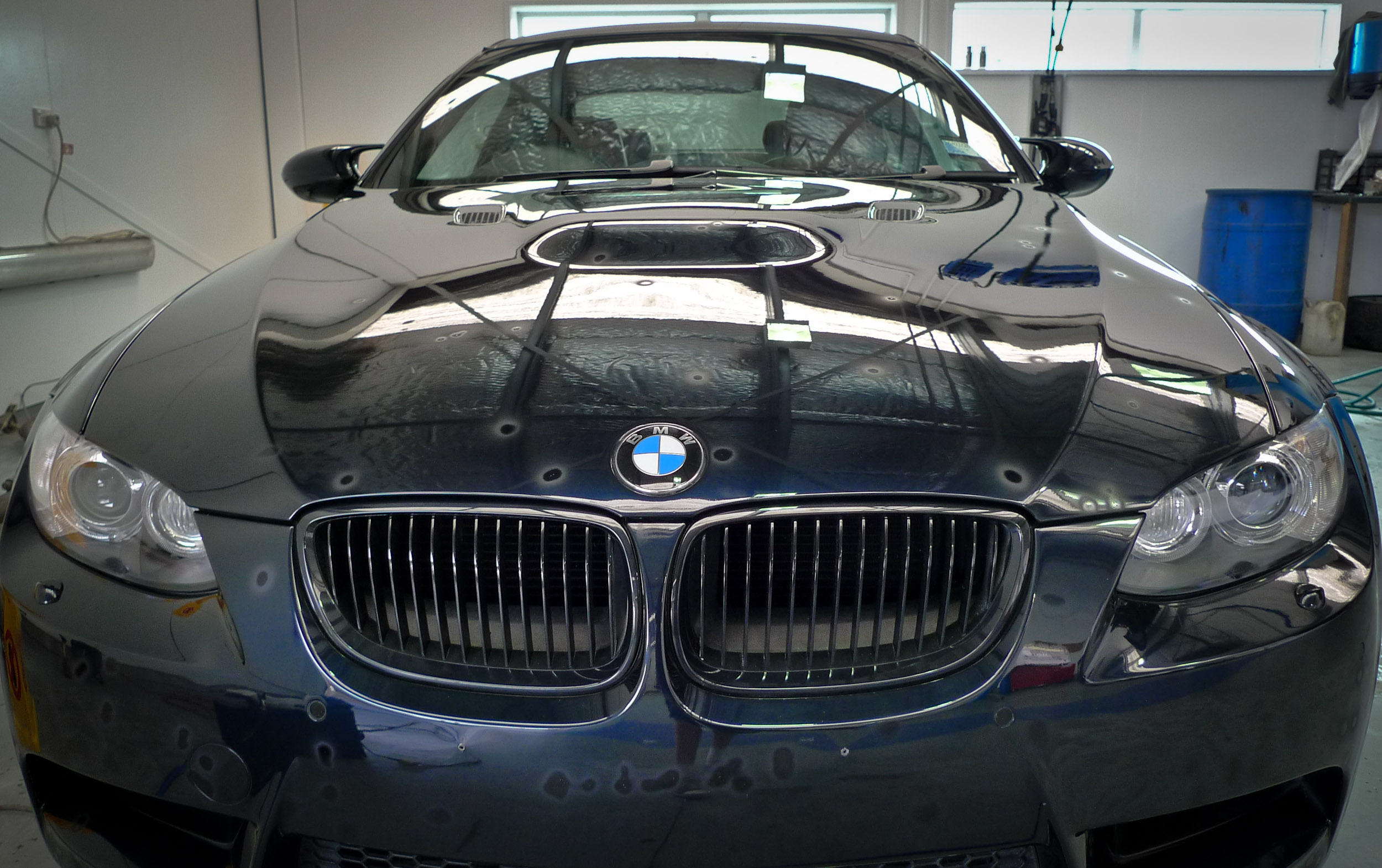 Removal of water spots from paint is a delicate process. While many others may use had cutting or acids, we use an in-house product designed to release calcification and other environmental pollutants from the paint gently:
Clean the vehicle with an emulsifying cleaner
Remove tar and pollen
Apply water spot cleaner to the paint
Stage two cut and polish paint surface
Apply long lasting ceramic coating
Ultra Car Grooming & Cleaning
We are passionate about helping you keep your car looking and feeling like new. We are car people, but you don't have to be a car 'nut' to enjoy the feeling of an Ultra serviced vehicle. Talk with us about how we can be of service to you in removing water spots.