1970 Chevy Chevelle Paint Correction & High Gloss Ceramic Coating Ultra Cut Polish, Refine & Protect
Full of many marks, lines and milky black blooming in the paintwork. Restoration of this 1970 Chevelle took several days of patient work. Finished with Dura-Seal Ultra high-gloss paint protection coating boosted the paintwork to provide a rich deep red and luxurious deep black. Once applied, the milk black became a solid deep black. If you have a classic car that needs some love, talk with us.
Application Performed In| Hamilton High Gloss Nano-Ceramic Coating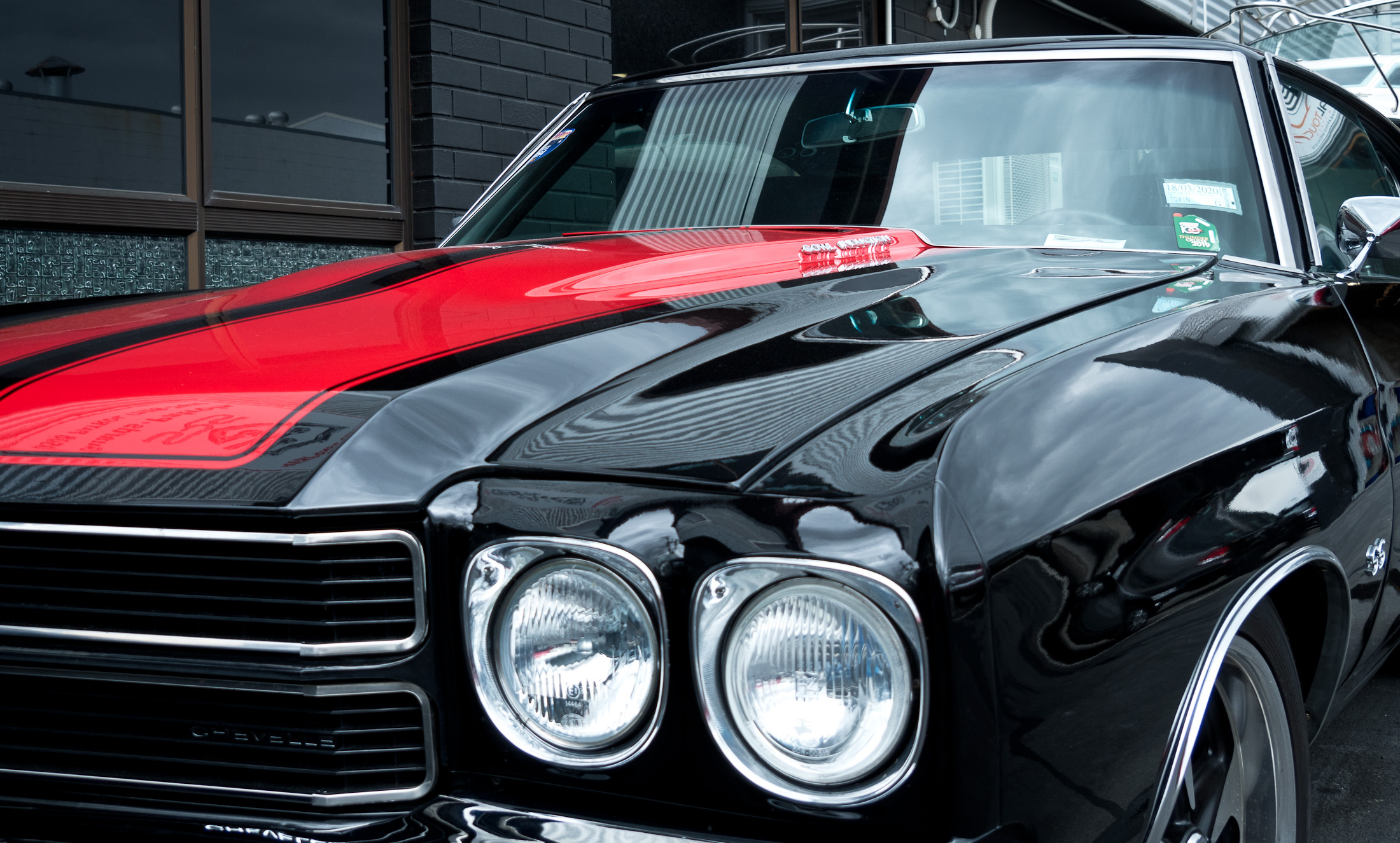 For resprays which have gone bad, we measure the depth of the clear coat. Work out to what degree we can wetland the imperfections from the paint. This is followed with patient cutting and polishing, working up to a very fine compound, providing a mirror finish. This level of attention and refinement can take 3-5 days.
Clean the vehicle with an emulsifying cleaner
Remove tar
Wet sand the vehicle
Three stage corrective cut & polish
We are passionate about helping you keep your car looking and feeling like new. We are car people, but you don't have to be a car 'nut' to enjoy the feeling of an Ultra Protected vehicle. Talk with us about how we can be of service to you in restoring gloss and shine.