Dark Red Mustang With Dura-Seal Ultra Ceramic Paint Protection Dura-Seal Ultra – Ceramic Paint Protection
Dark Red Mustang GT with Dura-Seal Ultra ceramic paint protection. Providing a high level of lasting gloss for many years to come. We have been doing Ultra coatings for a while now, and each time it amazes us. The product lifts the finish with a just waxed wet look that lasts and lasts. Protecting paint, plastics, wheels and brake callipers.
Application Performed In | Hamilton Hydrophobic Ceramic Coating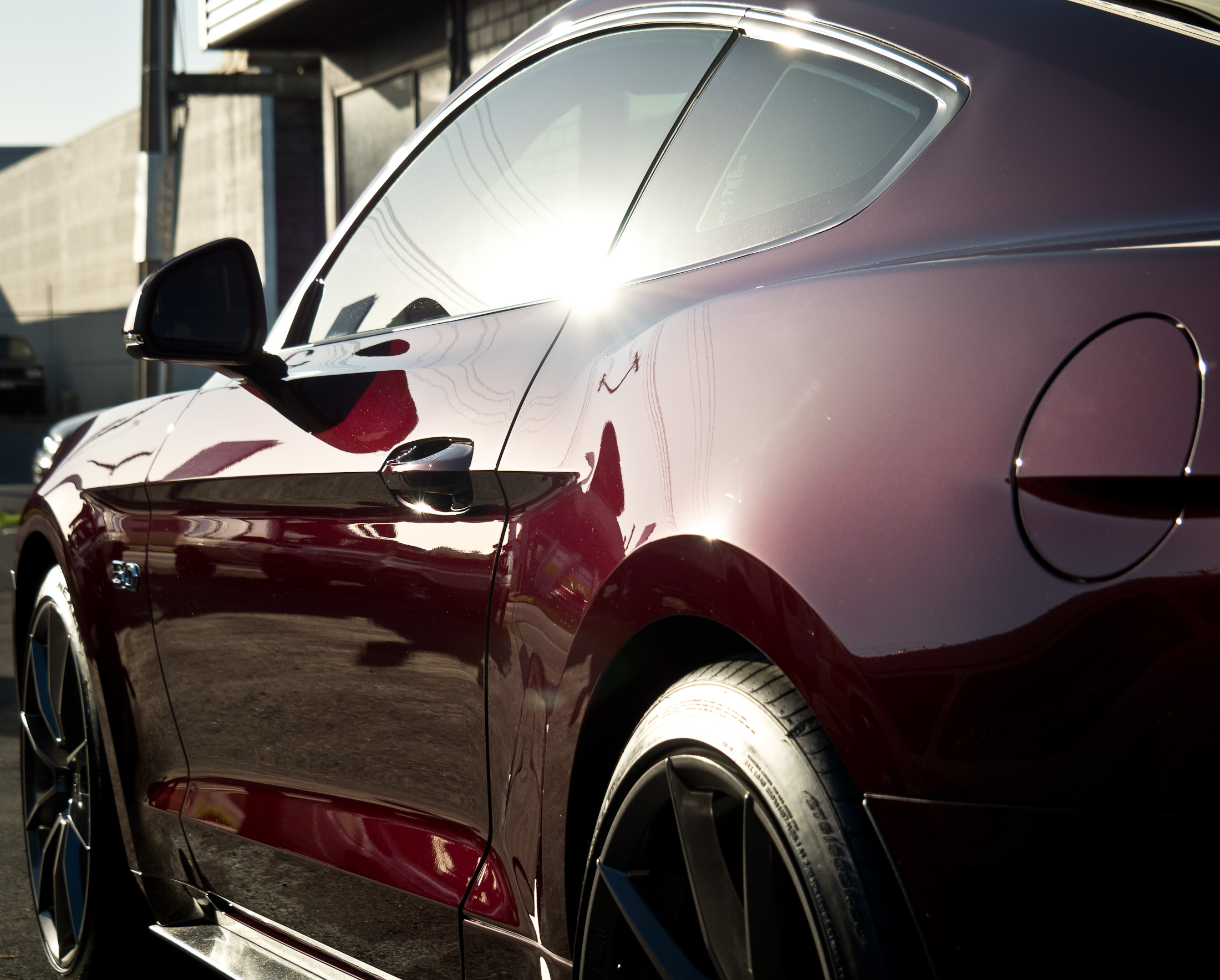 With minor repaints some extra preparation was required. Once prepared for bonding of the ceramic coating to the clear coat. Our normal preparation process was followed.
Clean the vehicle with an emulsifying cleaner
Clay-bar paint surface
Remove residues IPA cleaner
Coating applied to exterior paint, plastics, brake callipers and wheels; with an exceptional easy-clean surface for the owner. That will always have that just waxed wet-look after every wash.
Protects from: water spots, bird droppings, bug stains, road grime, wash marks. By holding the contamination in suspension on the coating surface for easy removal.
Dura-Seal Ultra is designed to be an easy cleaning cermaic coating. Wash with a quality product like Optimum ONR and Opti-Clean.  Ensure that you wash the vehicle when its cool to the touch and always fully dry the vehicle off. Drying off the vehicle elminates mineral water-spotitng.