Mazda 3 Headlight UV Damage Repair For WOF Restore – Protect – Maintain Clarity
A growing part of our service is headlight renovation. MAZDA 3's are quite common for requiring resurfacing/ restoration of the headlights. We completely remove the old coating and any yellowing of the plastic through a three-stage sanding process. Returns the plastic back to a near factory new state (prior to applying the new coating). Our UV rated coating is then mixed and applied to the lens through a spray applicator.
Under normal use, our headlight resurfacing lasts for 2-4 years. When you consider that buffing only lasts for 3-6 months, and each time you buff the lights, you risk burning the plastic – leaving a distinctive burn mark. Having your headlights resurfaced makes good sense.
Application Performed By | Ultra Hamilton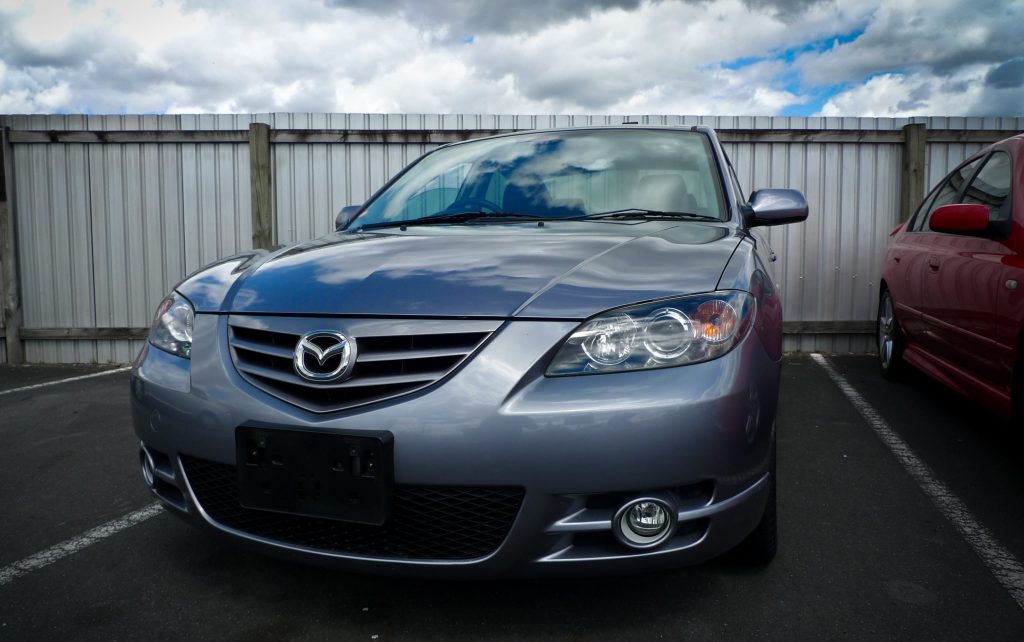 We apply a protective layer of plastic and tape to prevent damage to the existing paint and panels around the headlights.
The lights are then sanded back to remove all UV faded plastic. We then bring the plastic back to a level where the application of the new UV rated coating will ensure long term adhesion and performance.
Clean around the headlights
Sand back damaged layer
Apply UV Protection
We are passionate about helping you keep your car looking and feeling like new. We are car people, but you don't have to be a car 'nut' to enjoy the feeling of an Ultra Protected vehicle. Talk with us about how we can be of service to you in restoring gloss and shine.