Suzuki Swift Paint Detailing & Stone Chip Repairs (Sorry Sold) Full Surface Correction and Chip Repairs
A  fine example showing how our approved applicators Stone Chip Repairs combined with quality cut polish, clarity refine paint detailing and reconditioning techniques. Produces a brilliant shine free of swirls, halo's and shadows. The pictures do not do justice to the level of shine and brilliance gained.
The dealer was speechless that a reasonably new vehicle could look that much better. Well, it's what we do that makes all the difference. The outcomes we produce sell themselves. We specialise in creating that WOW factor.
Taking your vehicles shine to a new level. What's more, the paint stone chip repair service will blend chips with the current paintwork dramatically reducing their effect on the eye and protecting the panel from rusting in the chip. If you're ready to take your vehicle to the next level, give us a call.
Detailing and Chip Repairs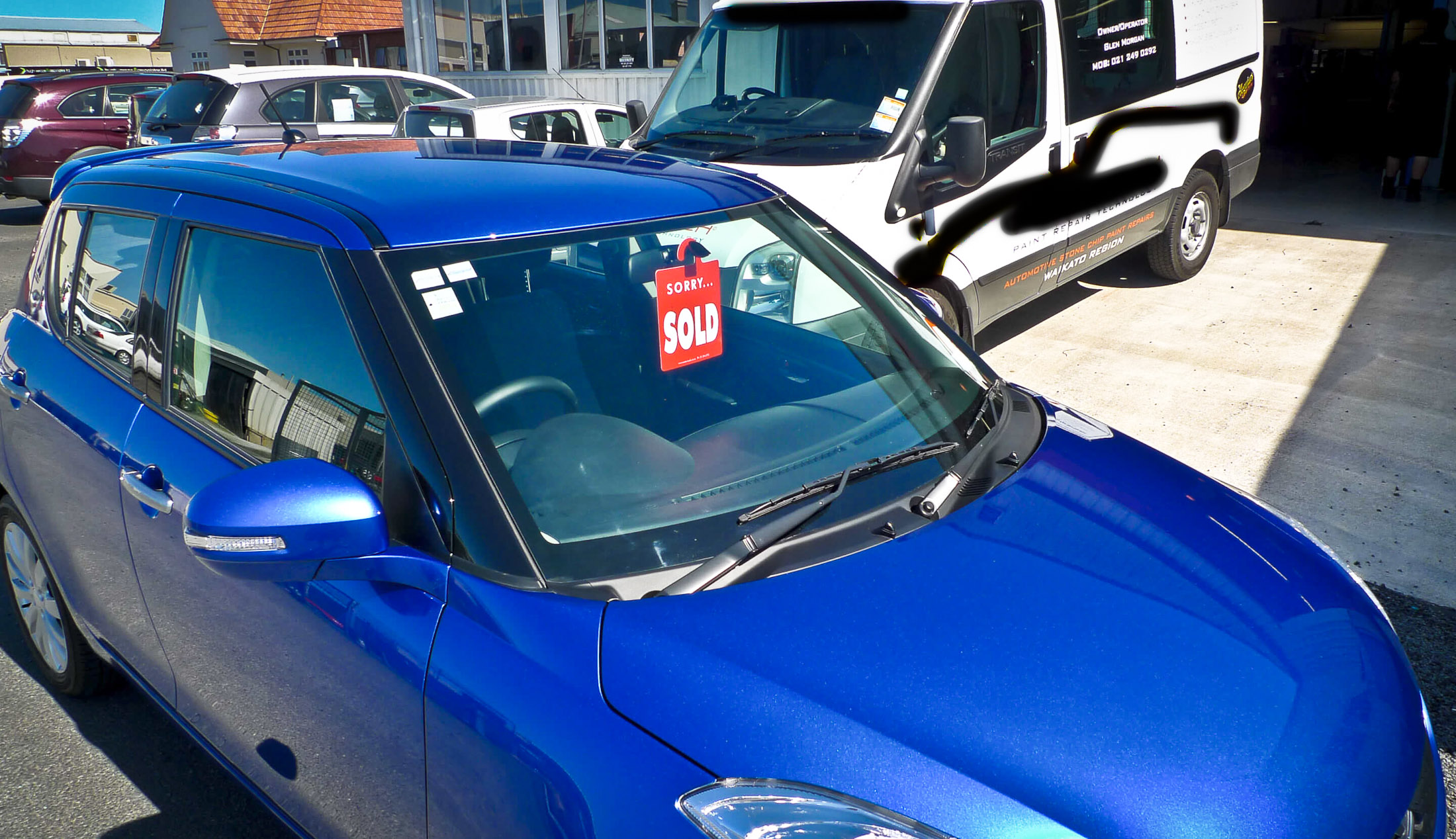 A full deep surface clean, followed by paint detailing cut and polish with paint stone chip repairs.
Full Commitment
Our approved applicators are respected for their commitment to providing the best results.
Full paint detailing and restoration requires a specific process. Dedicated to correction and preservation of the clear coat. Before any cutting and polishing can begin, there's the matter of removing environmental pollution build up and exposing the clear coat for correction.
Clean back the heavy dirt items.
Apply environmental pollution remover.
Wipe away pollutants exposing clear coat.
Cut Polish Clarity Refine and Chip Repair.
Protect clear coat, sealant or wax.
Various techniques are used to check and recheck the finish to ensure the defects have been rectified. If you would like the best treatment on your vehicle feel free to contact us.
A quality cut polish, paint detailing can remove these fine lines. Followed up with a ceramic coating to help reduce occurrences can provide for years of shiny reflective paint.
If your favourite car's an appreciating classic admired by many or it's an everyday traveler, you can feel confident in knowing that our approved applicators have been there, caring for the vehicles they work on as if they were their own. Their processes are designed to help improve and maintain the integrity of the factory finish while protecting and enhancing the look and feel.
Application of Dura-Seal Ultra for easy-cleaning. Wash with a quality product like Optimum ONR and Opti-Clean.  Ensure that you wash the vehicle when its cool to the touch and always fully dry the vehicle off. Drying off the vehicle elminates mineral water-spotitng.