Mazda Headlight Renovation Mazda Headlight Repair & Protection
Imported Mazda's often have headlight clarity issues. Yellowing, dull, chalky headlights that are just as unsightly as they are dangerous. Our headlight restoration process completely removes the old coating through sanding. When the new UV rated coating is applied, it's as good as new.
We are providing you with years of reliable clarity. If your headlights are yellow and faded, there's hope yet. What's more, you will find the cost of doing both lights is often significantly less than the replacement cost of one headlight. Also, the headlights do not need to be removed.
Application Performed By | Ultra Hamilton Mazda 6 Headlights After Repair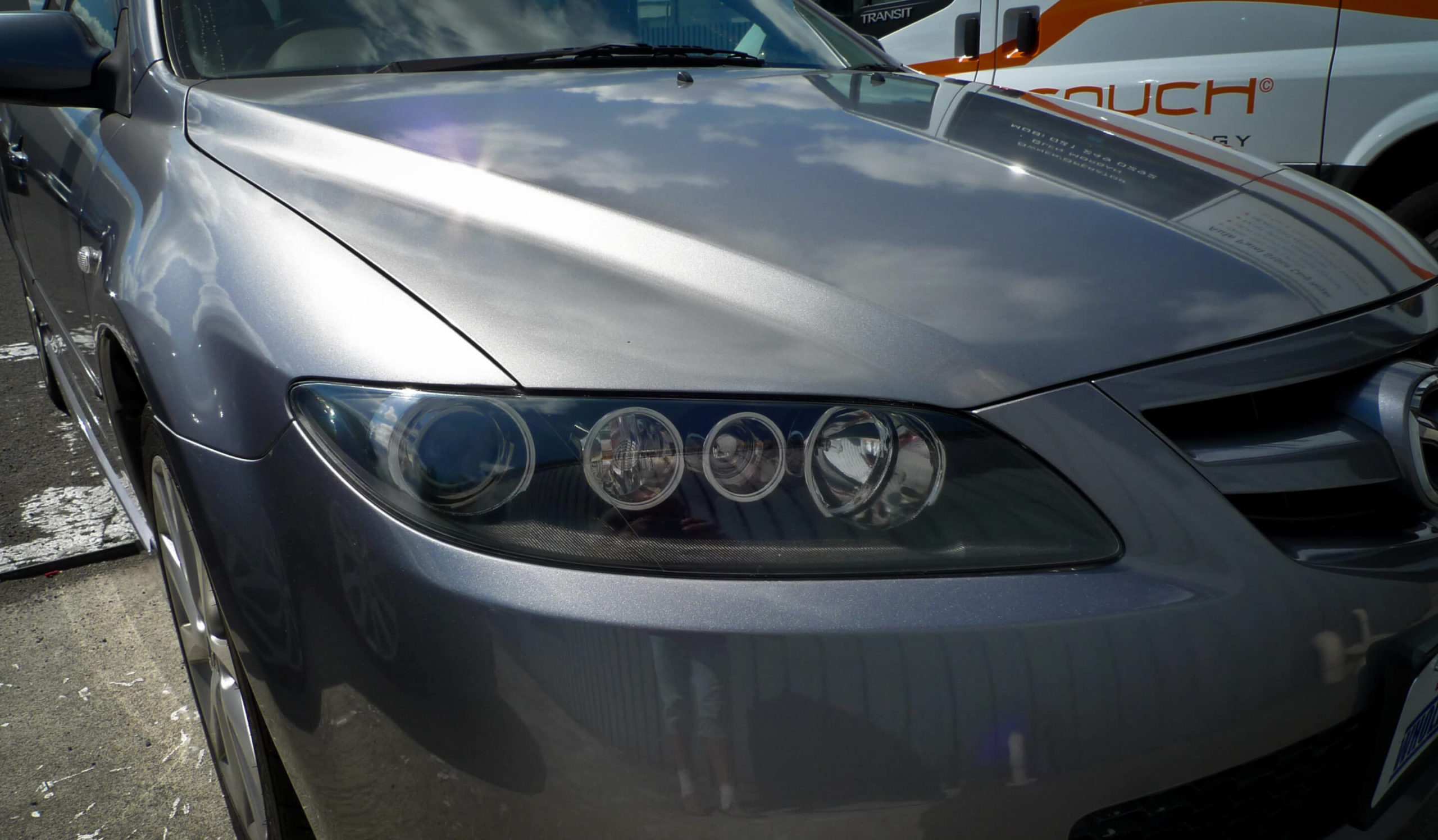 Firstly we clean back the front end of the vehicle where the work will be done. This ensures that no scratching etc can occur to the vehicles paintwork. The area is then tapped off and plastic film is applied to protect the vehicle.
The headlights are sanded back to remove the yellowed plastic, and new UV rated coating is applied. This coating is designed to last for 5 years or more, depending on the environment where your vehicle is most used.
Clean the vehicle with an emulsifying cleaner
Apply protective tape around the headlights
Sand back damaged layer
We are passionate about helping you keep your car looking and feeling like new. We are car people, but you don't have to be a car 'nut' to enjoy the feeling of an Ultra Protected vehicle. Talk with us about how we can be of service to you in restoring gloss and shine.