Dimpled Paint Restoration – Wet Sand Cut Polish Removal of heavily dimpled paint
No amount of buffing or sanding will fully correct a cheap respray paint job. A sure-fire case of buyer beware. Not the current owners doing. Likely someone out for a cheap quick repair. All the way down both sides the paintwork was flat looking and lacking in depth and gloss.
Using the best products out of Germany and Italy, our approved applicators restored the paintwork back to a presentable state. The slightly 'milky' and dimpled look of the clear leads us to believe that the clear has been applied heavily and quickly.
A wet sand and three-stage buff and polish attempt to correct the clear coat issues – which appear to have been there for some time.
Wet sand and full surface detailing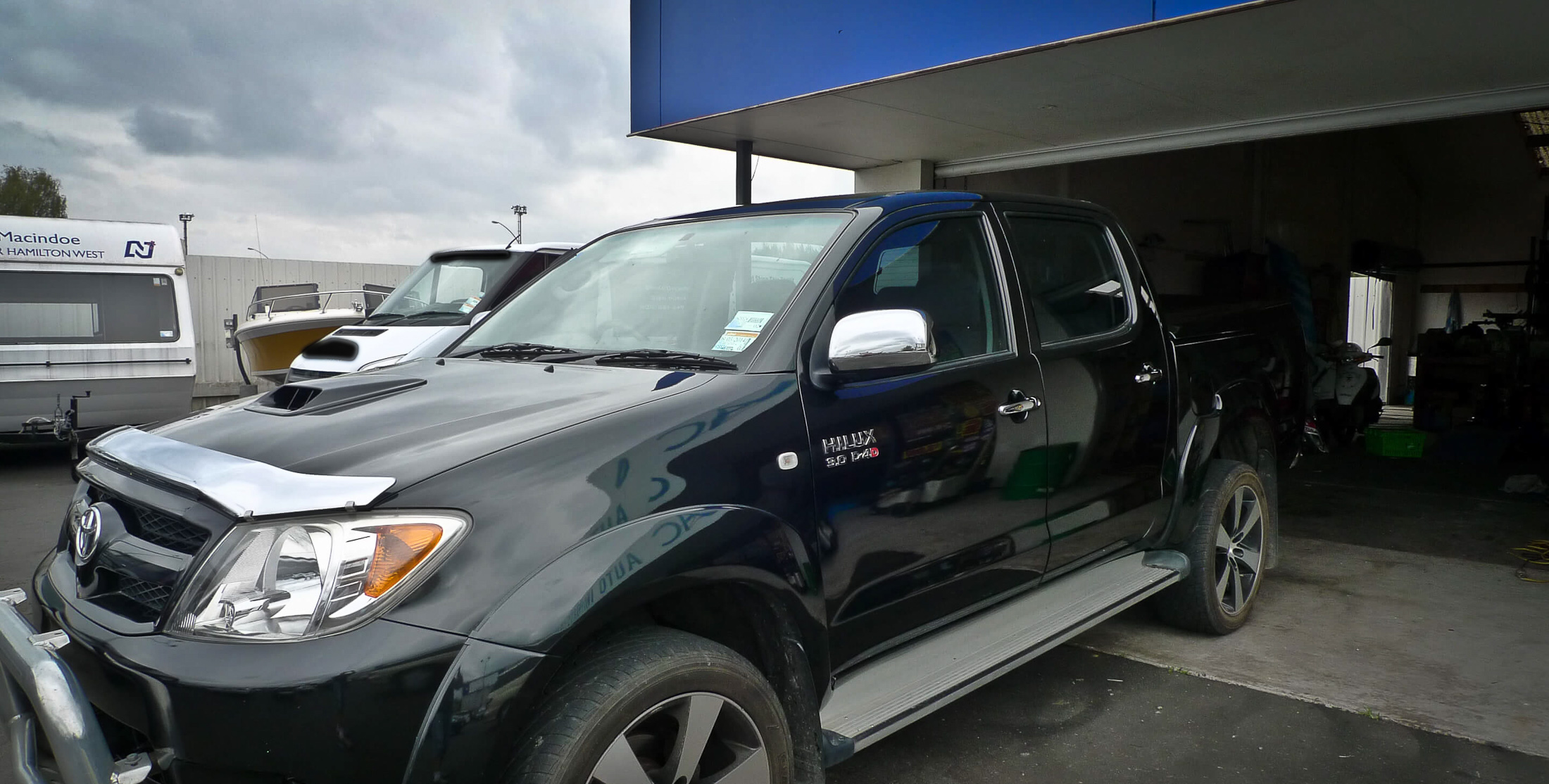 Full surface deep clean and tar removal, wet sand most heavily affected dimpled and orange peel areas. Followed by a full three stage cut and polish to restore the depth and gloss..
Clean the vehicle with an emulsifying cleaner
Full paint surface detailing and scratch removal
Apply long lasting Opti-Seal
Full Commitment
We use the best products from USA, Germany, and Italy to gently work the paint to a level where correction can be achieved with minimal stress on the clear coat.
Good things take time, and the clear coat can easily be burnt through with the wrong products and processes. Our cutting and polishing process is easy to follow but difficult to replicate. In so much, any skilled tradesman will tell you. Our approved applicators make it look easy. But you don't want to risk the enviable if not done correctly.
Various techniques are used to check and recheck the finish to ensure the defects have been rectified. If you would like the best treatment on your vehicle feel free to contact us.
A quality cut polish, paint detailing can remove these fine lines. Followed up with a ceramic coating to help reduce occurrences can provide for years of shiny reflective paint.
If your favourite car's an appreciating classic admired by many or it's an everyday traveler, you can feel confident in knowing that our approved applicators have been there, caring for the vehicles they work on as if they were their own. Their processes are designed to help improve and maintain the integrity of the factory finish while protecting and enhancing the look and feel.
Application of Dura-Seal Ultra for easy-cleaning. Wash with a quality product like Optimum ONR and Opti-Clean.  Ensure that you wash the vehicle when its cool to the touch and always fully dry the vehicle off. Drying off the vehicle elminates mineral water-spotitng.