Tesla Model S Dura-Seal Ultra Ceramic Paint Protection Dura-Seal Ultra – Plus Paint Detailing
Deep blue Tesla Model S paint surface detailing, STEK Paint Protection Film finished with Dura-Seal Ultra high gloss hydrophobic ceramic paint protection coating. Providing the most durable coatings with a rich deep gloss giving that just waxed wet look wash after wash. What's more, your Dura-Seal Ultra paint protection coating is easy to clean and fast drying.
Application Performed In | Hamilton Hydrophobic Ceramic Coating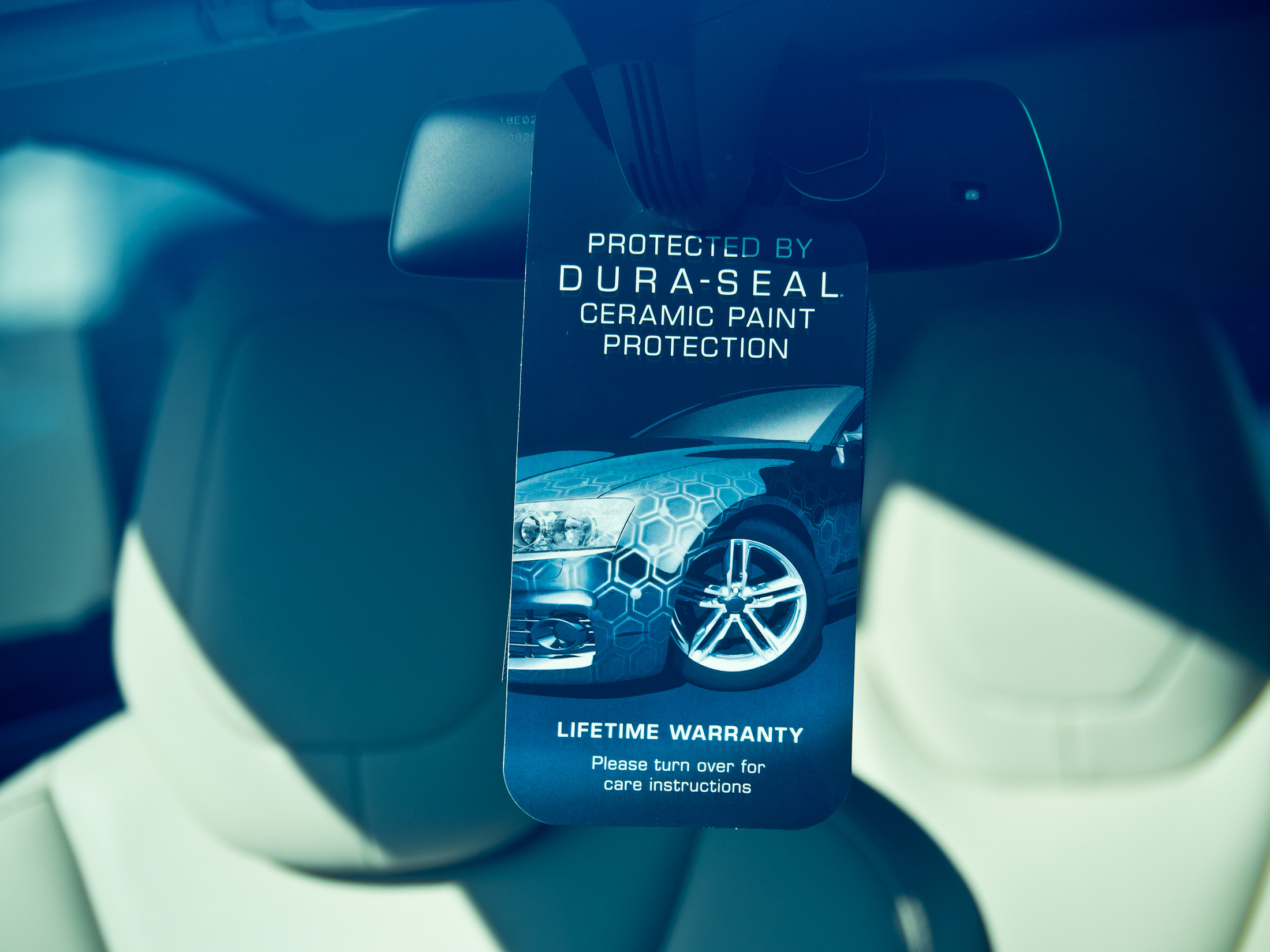 Older vehicles require a full paint surface detailing to remove surface contaminations and fine lines prior to the coating appliaction. 
Clean the vehicle with an emulsifying cleaner
Clay-bar paint surface
Perform a paint detailing correction
Repair paint chips
Remove residues IPA cleaner
Apply Paint Protection Film
Coating applied to exterior paint, roof glass, plastics and wheels; with an exceptional easy-clean surface for the owner. That will always have that just waxed wet-look after every wash.
Protects from: water spots, bird droppings, bug stains, road grime, wash marks. By holding the contamination in suspension on the coating surface for easy removal.
The total cost of ownership: When purchasing a ceramic coating, look at the total cost of ownership with the product. Are you tied into a using specific products month after month to keep your warranty active? Ask us about the total cost of ownership with Dura-Seal Ultra.
Dura-Seal Ultra is designed to be an easy cleaning cermaic coating. Wash with a quality product like Optimum ONR and Opti-Clean.  Ensure that you wash the vehicle when its cool to the touch and always fully dry the vehicle off. Drying off the vehicle elminates mineral water-spotitng.