Motorhome Gelcoat Deep Cleaning & Ceramic Protection Dura-Seal Ultra – Ceramic For Gelcoats
Helping to prevent Gelcoats on Motorhomes, Caravans and Boats from going chalky while maintaining a glossy and easy-cleaning surface. Dura-Seal Ultra bonds directly with the Gelcoat surface creating a lasting and hardwearing bond with excellent depth and gloss. Its UV stabilised infused protection helps to slow down the process of UV damage on Gelcoats. What's more, its slick, hardwearing surface keeps that just waxed look wash after wash. Adam and his team in Hamilton, gave this motorhome a deep clean – surface restoration and Ultra ceramic coating on the Gelcoat and Plastics.
Application Performed In | Hamilton Hydrophobic Ceramic Coating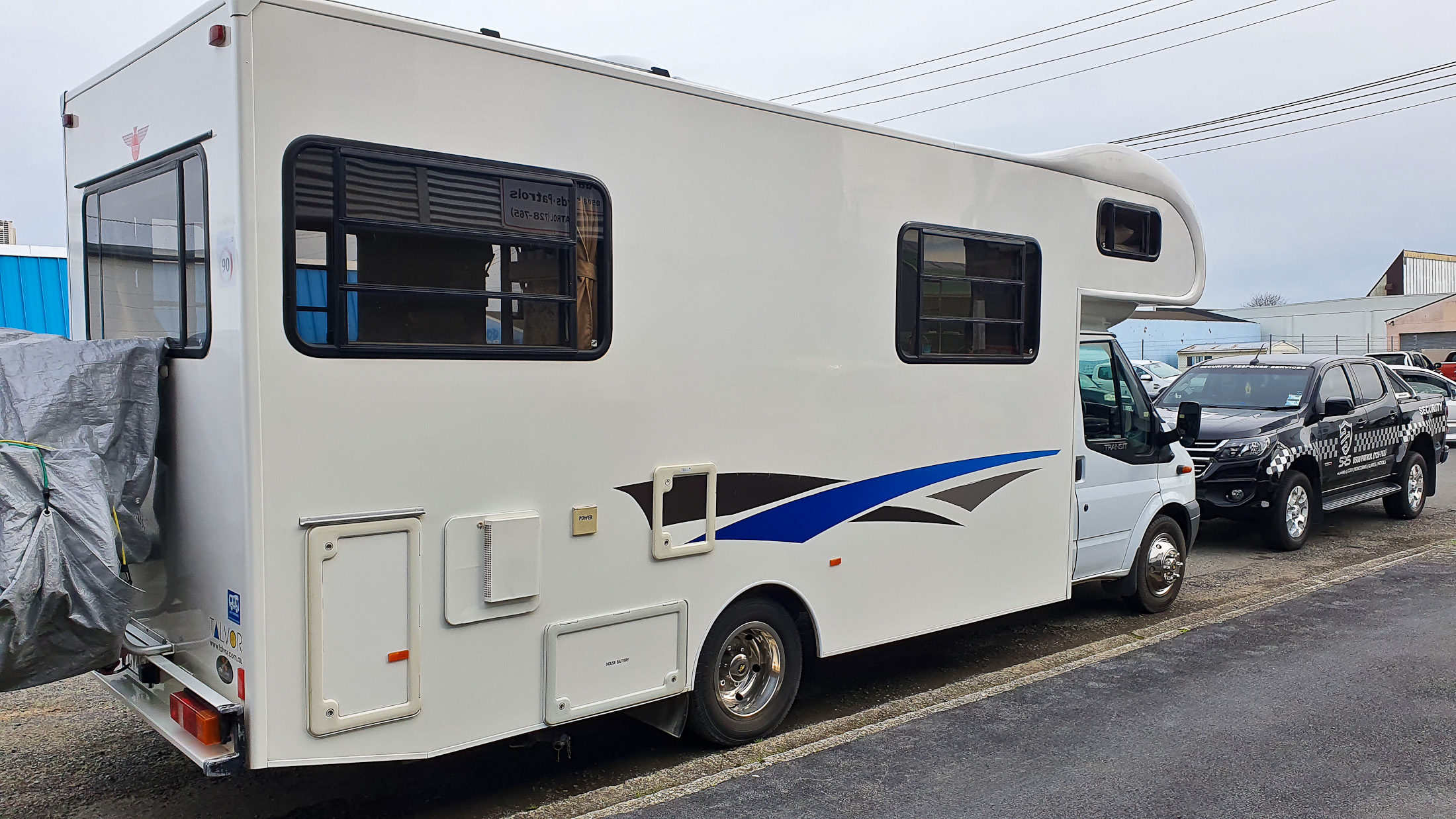 Deep chemical wash to remove UV damage from Gelcoat. Paint surface reconditioning and application of Dura-Seal Ultra ceramic coating
Clean the vehicle with an emulsifying cleaner
Surface cut and polish
Remove residues with IPA cleaner
Apply Dura-Seal Ultra Coating
Coating applied to exterior paint and plastics; with an exceptional easy-clean surface for the owner. That will always have that just waxed wet-look after every wash. When considering a ceramic coating — look at the total cost of ownership over its serviceable life. Does the warranty include terms of use for specific products that must be purchased through the provider? Or, can you clean the vehicle with a quality wash solution dry it off and get that just waxed look each time.
Protects from: water spots, bird droppings, bug stains, road grime, wash marks. By holding the contamination in suspension on the coating surface for easy removal.
Dura-Seal Ultra is designed to be an easy cleaning cermaic coating. Wash with a quality product like Optimum ONR and Opti-Clean.  Ensure that you wash the vehicle when its cool to the touch and always fully dry the vehicle off. Drying off the vehicle elminates mineral water-spotitng.