Land Rover Discovery High Gloss Nano-Ceramic Coating Dura-Seal Ultra Nano-Ceramic High Gloss Coating
Looking for a wet look finish from a ceramic paint protection coating? At Ultra we have just the coating for you. Designed to provide a lasting wet look finish that is exceptionally easy to clean, being water spot and bug stain resistant. When done washing – it provides a deep wet waxed look that lasts and lasts.
Application Performed In | Hamilton High Gloss Nano-Ceramic Coating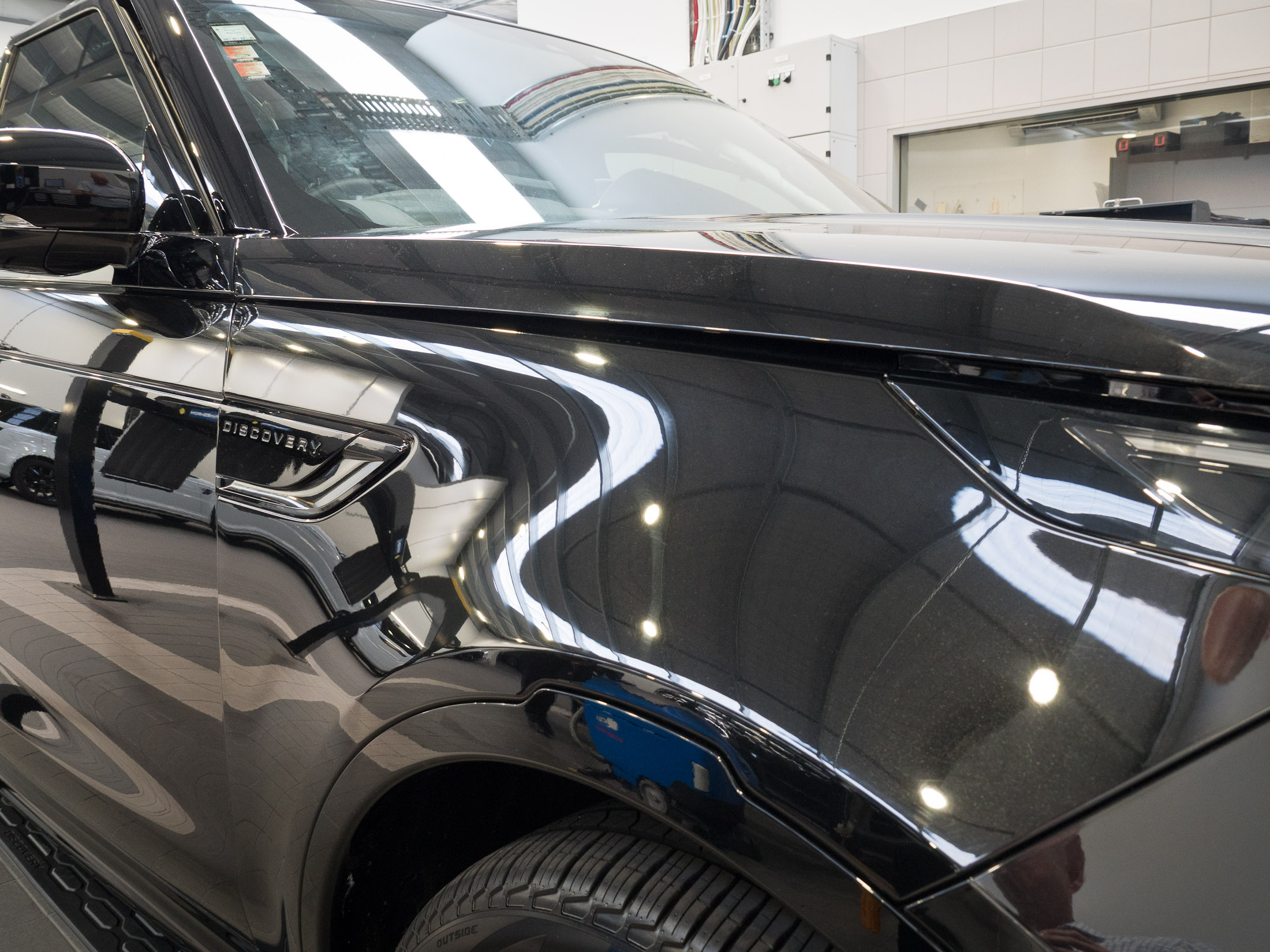 For new cars, a deep clean with an emulsifying cleaner and clay bar will provide a clean surface for the coating to key to and form a lasting layer of protection. In some cases, an environmental cleaner is required to remove light water spots from the surface.
Clean the vehicle with an emulsifying cleaner
Environmental cleaner
We are passionate about helping you keep your car looking and feeling like new. We are car people, but you don't have to be a car 'nut' to enjoy the feeling of an Ultra Protected vehicle. Talk with us about how we can be of service to you in restoring gloss and shine.